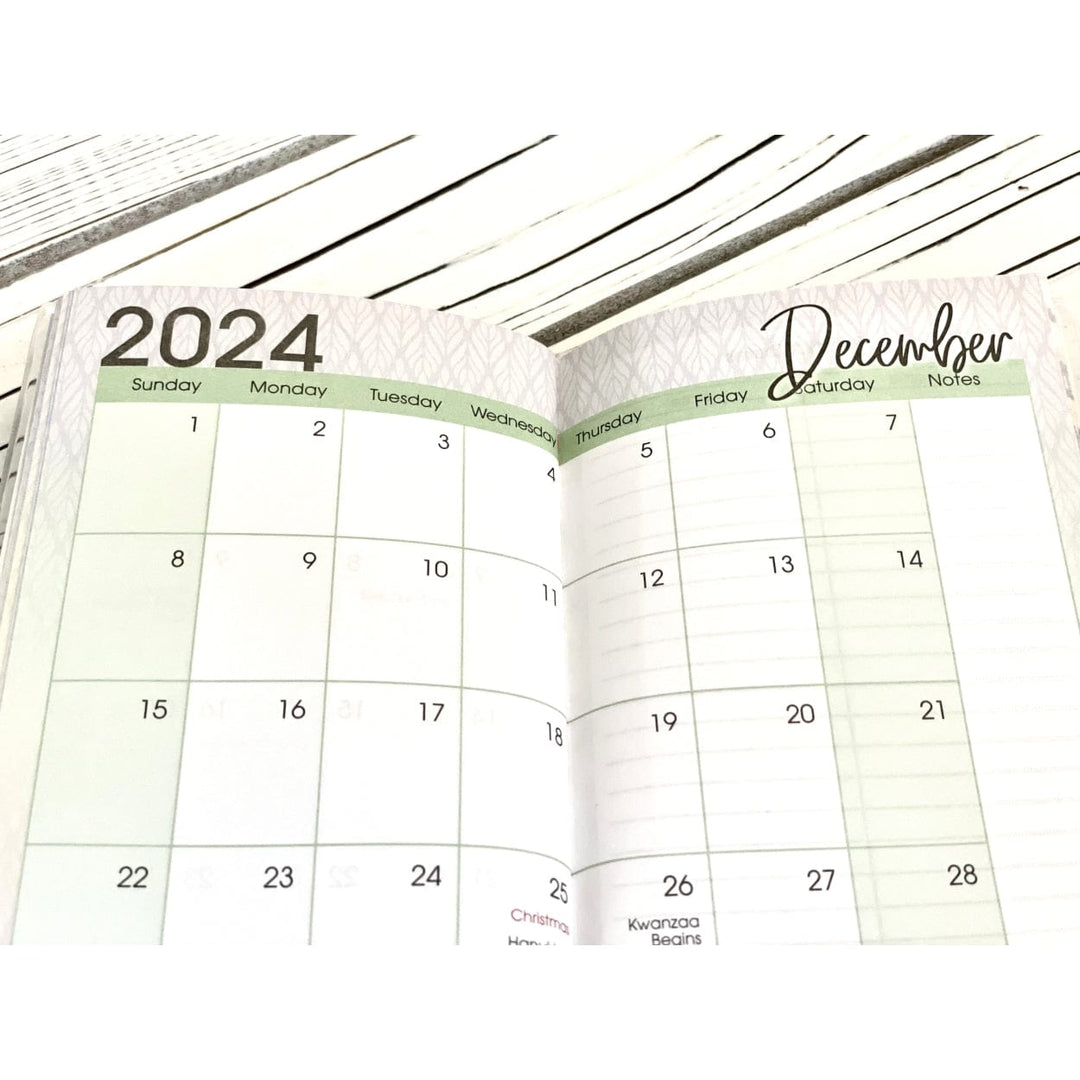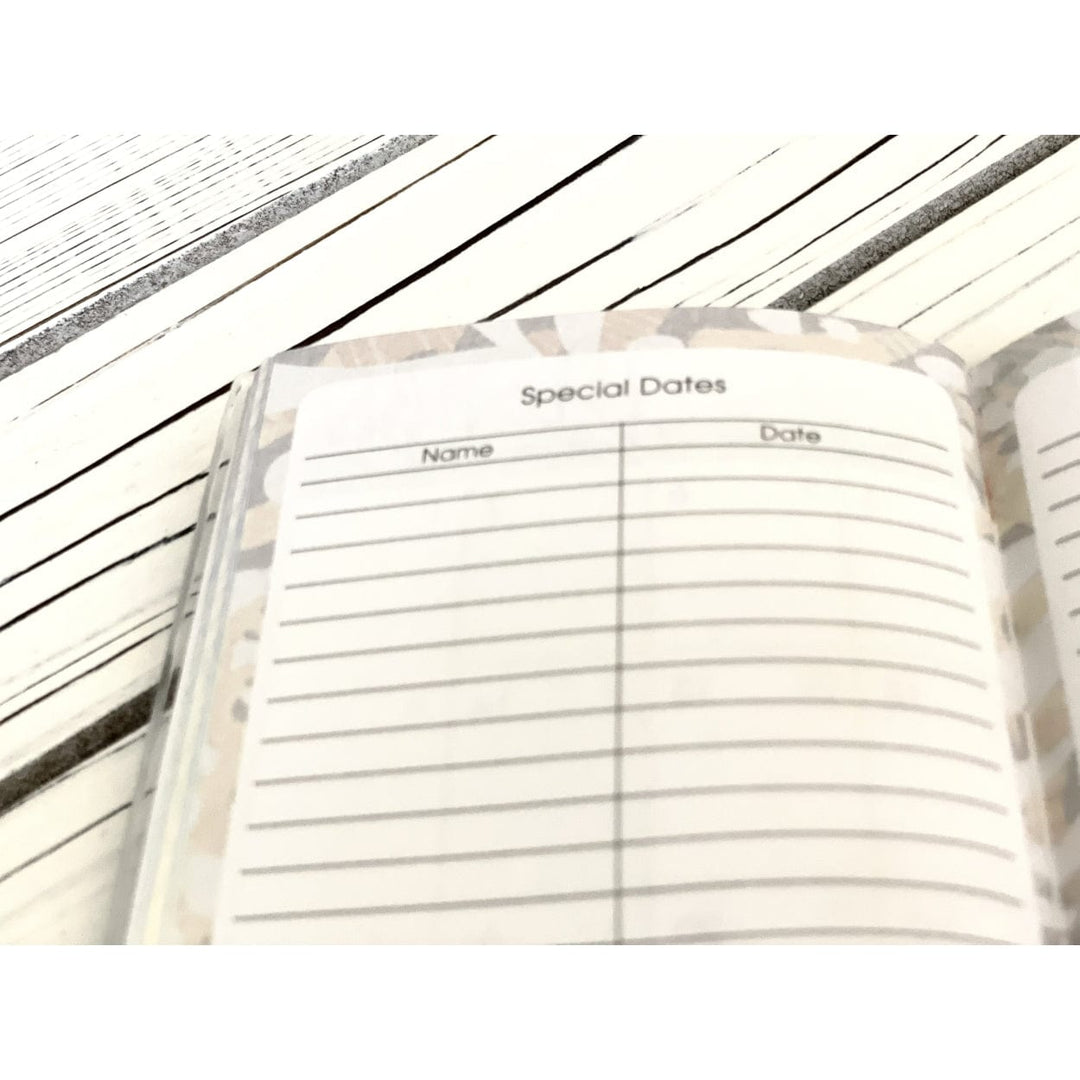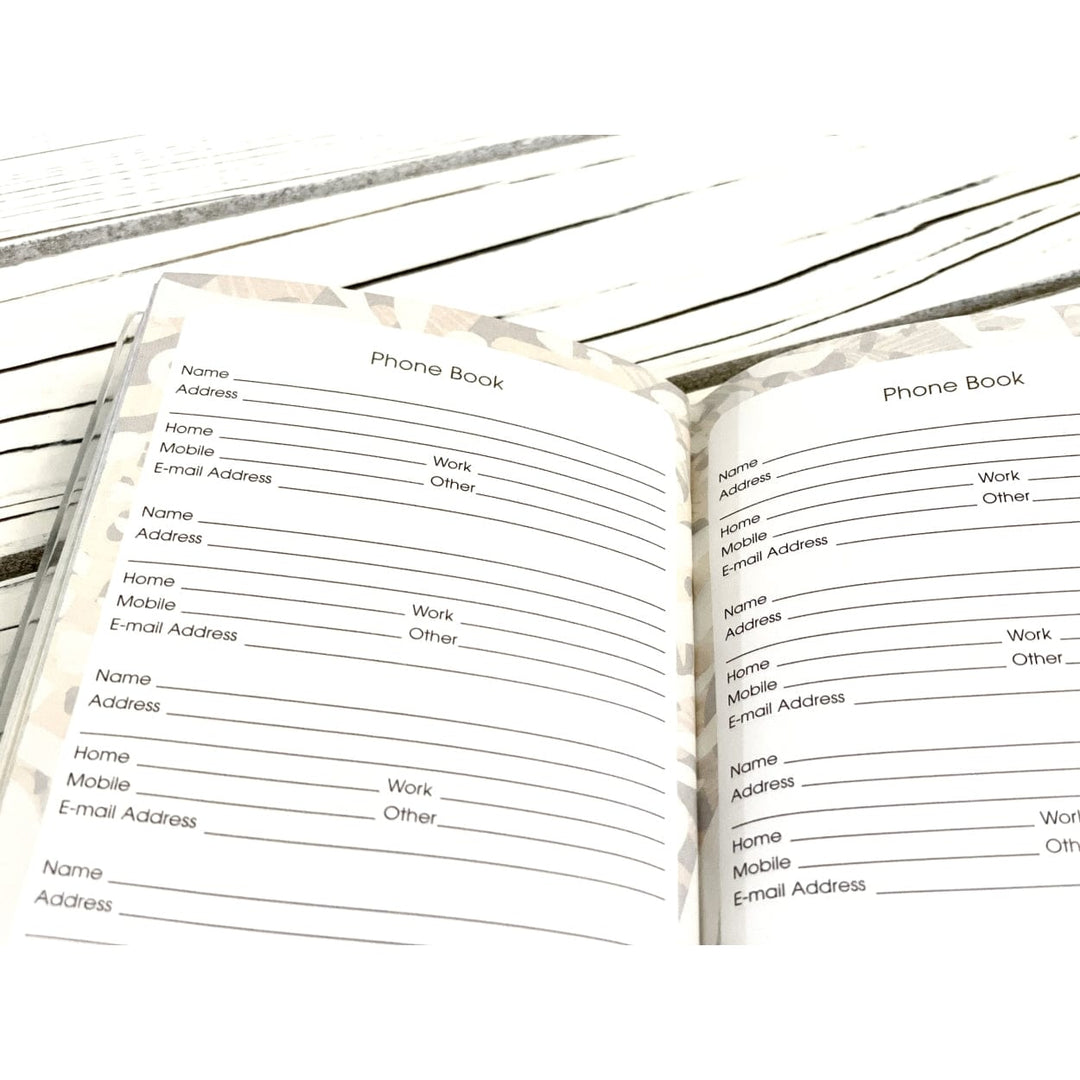 Better Days Ahead: Two Year Pocket Calendar/Planner (2024-2025)
Cidne Wallace
Free Shipping on Orders over $100.00
30 Day Refunds Policy
Buy Online and Pickup in Store
Buy Now Pay Later Available
Two Year Checkbook Planner. Use for Calendar Years 2024 and 2025.
Featuring the Artwork of Cidne Wallace
Measures 6.5x3.5 inches in Size.
Contains an Area for Notes, Phone Numbers and Addresses
Contains a List of Important Dates.
"Better Days Ahead is not just a title, it's a promise to ourselves that every sunrise brings a fresh start. As we prepare to step into the new year, let us carry this optimism in our hearts, knowing that each day is a new opportunity for growth, joy, and endless possibilities."

Stay on top of your world with the 2024 – 2025 Two-Year Planner. Measuring a convenient 3.5" x 6.5", this compact but comprehensive planner is designed to be your personal assistant, keeping you organized and prepared for whatever life throws your way.
A beautiful Afrocentric planner that features the art of Cidne Wallace on its cover, this handy planner is more than just a calendar. Yes, it features a user-friendly monthly view with major holidays clearly marked, but it also includes a variety of additional features to keep you on track. The blank square grids offer plenty of space for important appointments or tasks, while a dedicated column provides room for any extra notes or reminders.
The planner incorporates a special dates section for you to record birthdays, anniversaries, or other significant events. This way, you'll never miss an important occasion again. Plus, there's a two-year view page that displays all the dates for 2024 and 2025 segmented by month, giving you a broad overview of both years at a glance.
But this planner doesn't stop at scheduling. It also includes a personal information page where you can record your contact information, emergency contacts, medical information, and even automobile details. This feature makes the planner a central hub for all your essential info, readily accessible when you need it.
Moreover, the planner boasts a phone book section to store your contacts' information, ensuring that you'll always have important numbers close at hand. And for those thoughts, ideas, or details that need jotting down? The planner has multiple pages devoted to notes, so you'll never run out of space.
The 2024 – 2025 Two-Year Planner is truly a one-stop tool for organizing your life. So why wait? Start your journey towards streamlined living today. Secure your planner now and step into a future of organization and productivity.
| | |
| --- | --- |
| Edition | open edition |
| Height | 6.5 inches |
| Length | 3.5 inches |
| Medium | paper |
| Signed | unsigned |
| SKU | C189 |
| UPC | 723519011748 |
| Year Released | 2023 |
Cidne Wallace
Cidne Wallace attributes her creativity to the beauty and grace of women. "That's who I am. We are a wealth of knowledge, ideas, creativity, sass, and mother wit. She resides in Southern California. With over 15 years in the business, Cidne creates graphic art, produces a wide range of inventory and canvas originals, and has recently begun small business advertising.
Most in stock items ship in 0 to 5 business depending upon the shipping method selected during checkout. Large framed artwork requires an additional 1 to 5 days of processing time to allow for framing. All orders over $250 ship signature required.  Pre-Orders, identified by a "Reserve Now" checkout button, can take 3 to 14 business days to process and ship.  If there is an issue with your order we will notify you with 1 to 2 business days. For additional information please visit our: Shipping Policy