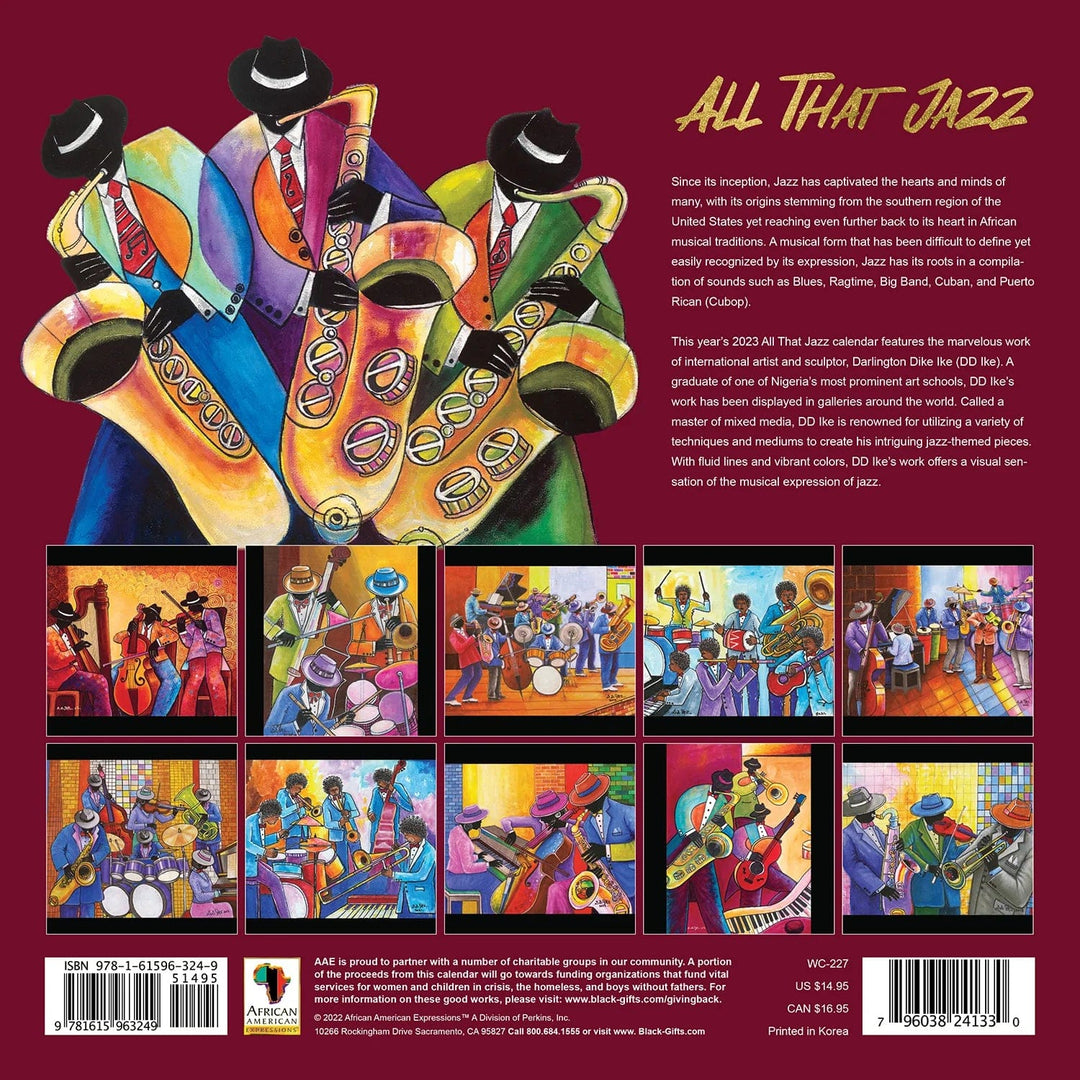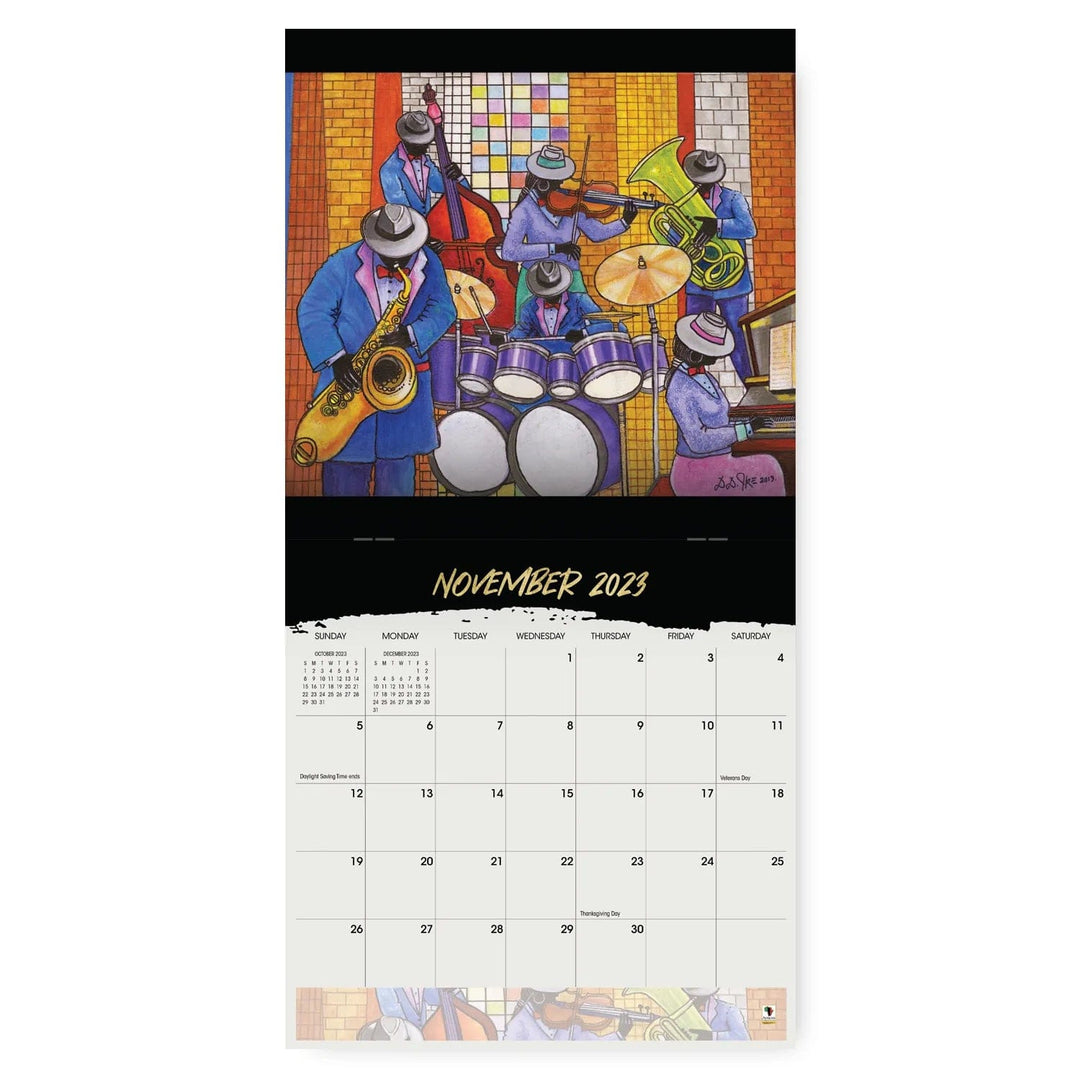 All That Jazz by D.D. Ike: 2023 African American Wall Calendar
D.D. Ike
Regular price
$14.99
$14.99
Sale price
$9.99
$9.99
Save $5
Free Shipping on Orders over $100.00
30 Day Refunds Policy
Buy Online and Pickup in Store
Buy Now Pay Later Available
2023 Wall Calendar.
Features a mini view of the last four months of 2022 and full page views for each month of 2023.
Measures 12x12 inches (closed) and 24x12 inches (open).
Featuring public holidays and a section for notes.
A tribute to jazz music and the musicians that committed to the artform.
Jazz has its origins in the music of both the southern United States and Africa. The genre has captivated audiences throughout the world since it was first created. Although it is difficult to pinpoint any one specific definition, Jazz can be easily recognized by its unique sound and expression. This musical form has roots in several different styles including Blues, Ragtime, Big Band, Cuban, and Puerto Rican (Cubop).

The 2023 All That Jazz calendar features the mesmerizing work of renowned international artist and sculptor, Darlington Dike Ike (D.D. Ike). A graduate of a prestigious art school in Nigeria, D.D. Ike's artwork has been featured in galleries worldwide. DD Ike is a master of mixed media, celebrated for utilizing a variety of techniques and mediums to create his intriguing jazz-themed pieces. With fluid lines and vibrant colors, DD Ike's work offers a visual sensation of the musical expression of jazz.
Each calendar measures 12x12 inches features a section for notes and contains all major holidays. Hang it in your office, church or home. Wall calendar.
| | |
| --- | --- |
| Edition | Open Edition |
| Height | 12 inches |
| Length | 12 inches |
| Medium | Paper |
| Signed | Unsigned |
| SKU | WC227 |
| UPC | 9781615963249 |
| Year Released | 2022 |
D.D. Ike
Native of Nigeria but residing in Atlanta, GA. DD Ike is most certainly a lover of jazz and his artwork is a true testament to that fact. DD Ike's flowing lines and vibrant colors give us a visual sensation of what the jazz sound would like if captured on canvas. DD Ike's art will blend in with just about any home Decor setting and will be of course be perfect for your little jazz haven.
Most in stock items ship in 0 to 5 business depending upon the shipping method selected during checkout. Large framed artwork requires an additional 1 to 5 days of processing time to allow for framing. All orders over $250 ship signature required.  Pre-Orders, identified by a "Reserve Now" checkout button, can take 3 to 14 business days to process and ship.  If there is an issue with your order we will notify you with 1 to 2 business days. For additional information please visit our: Shipping Policy