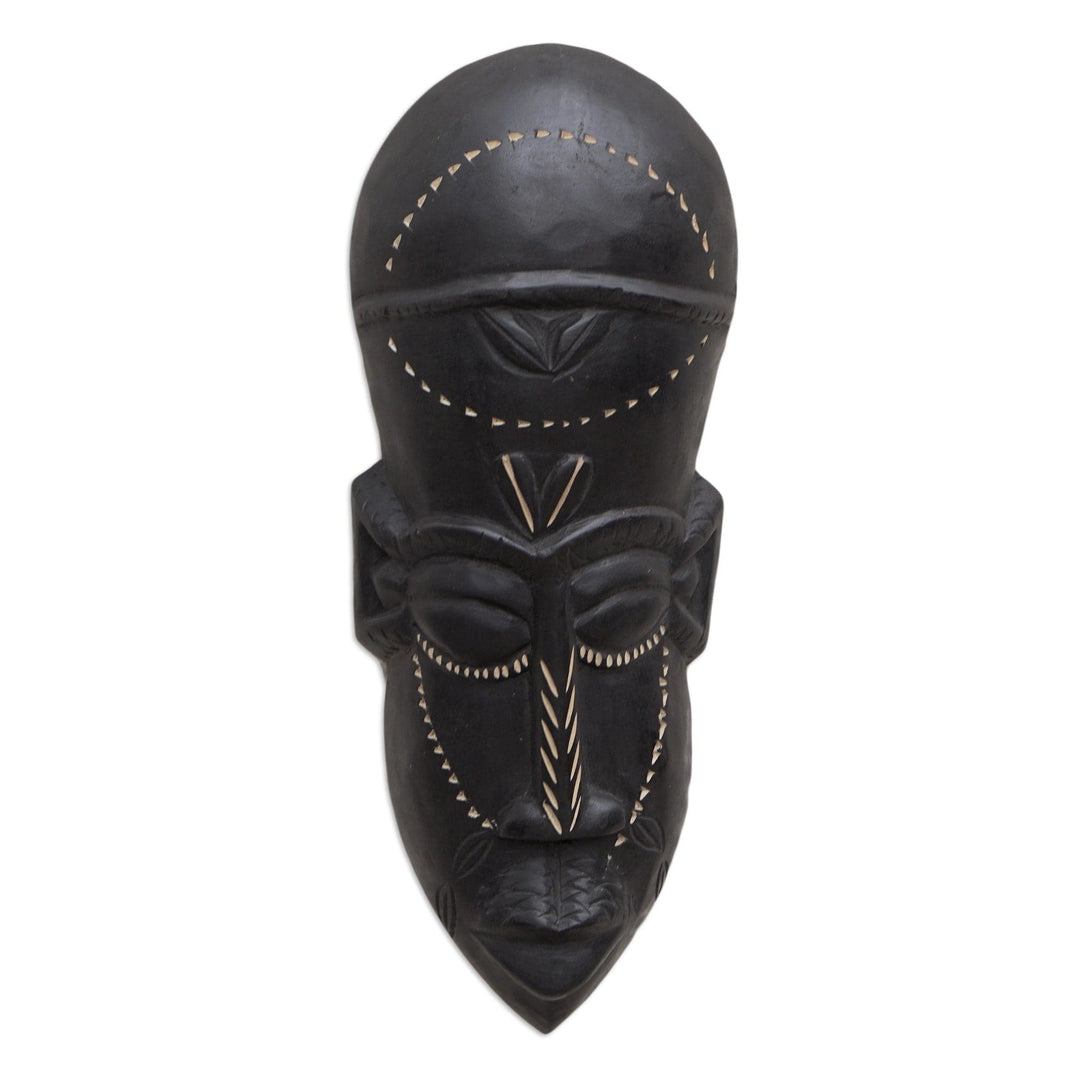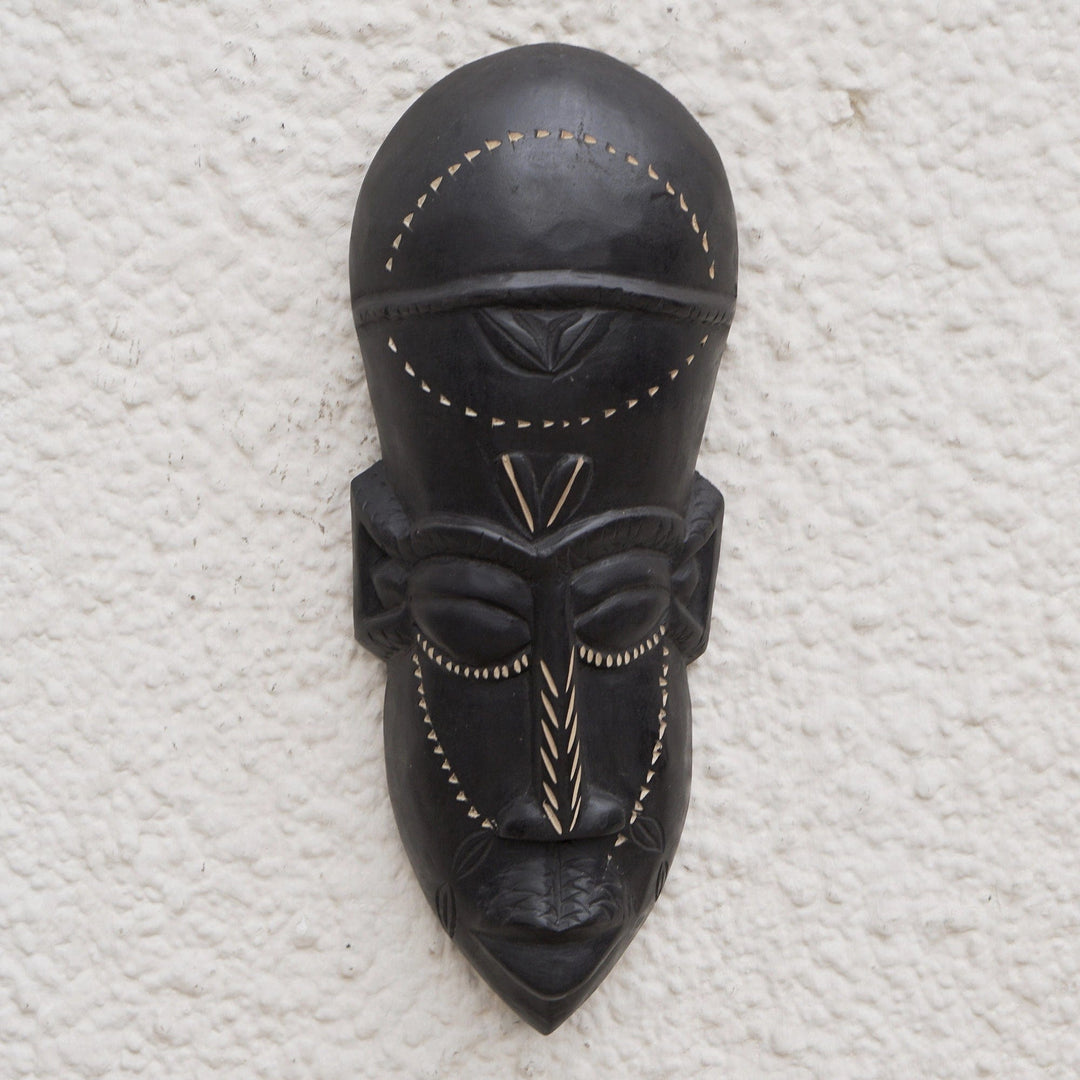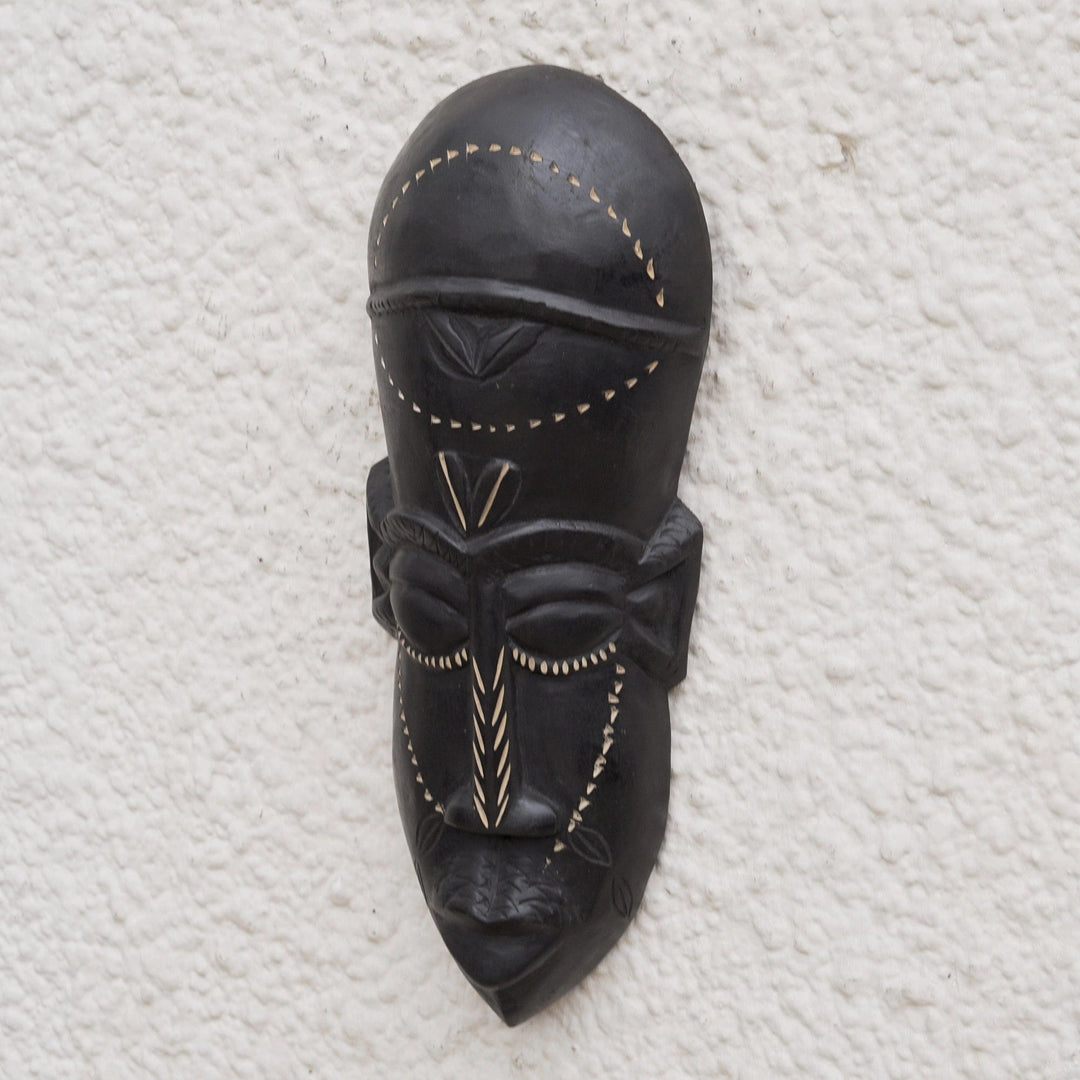 Man at Peace African Mask
Gordon Adu
Regular price
$101.99
$101.99
Free Shipping on Orders over $100.00
30 Day Refunds Policy
Buy Online and Pickup in Store
Buy Now Pay Later Available
Authentic African wood carving
Made out of Sese wood and featuring a Manson Polish
Measures 15 inches (Height) x 6 inches (Length) x 3.2 inches (Depth)
Hand Carved by Gordon Adu and his apprentices.
Imported from Ghana
Our "Man of Peace" African mask is an artifact meticulously carved by renowned artisan Gordon Adu and his team. The mask captures the noble features of a peacekeeper among Ghana's Akan people engaged in deep thought.
The Akan people, a community deeply rooted in rich cultural traditions and heritage, originate from the Ashanti region of modern-day Ghana and Ivory Coast and are known for their complex social structure, captivating art forms, and deep appreciation for education and wisdom.
The mask is crafted from Sese wood, a popular material in African art due to its durability and versatility. Sese wood is known for its fine texture and ability to hold detailed carvings, making it ideal for creating intricate designs like the tribal markings adorned on this mask. Its natural dark hue enhances the mask's features, adding depth and dimension to the piece.
These tribal markings carry cultural and historical significance and often represent one's lineage, achievements, and/or status within the community. They elevate the aesthetic appeal of the mask while symbolizing the rich history and traditions of the Akan people.
In traditional African cultures, the "Man of Peace" is not just a position—it symbolizes harmony, wisdom, and diplomacy—traits vital for maintaining balance and unity within the community. The mask mirrors these qualities perfectly through its serene expression and thoughtful pose.
Weighing 1.8 lbs, measuring 15 inches (Height) x 6 inches (Length) x 3.2 inches (Depth) and finished with a glossy mansion polish. Mansion polish is a high-quality wax used typically on floors, wooden surfaces, and furniture, providing a lustrous and long-lasting sheen. This finish enhances the natural beauty of the Sese wood and adds a touch of elegance.
This African mask is more than a decorative piece—it's a testament to the enduring legacy of the Akan people and the timeless allure of African art.
| | |
| --- | --- |
| Edition | Handmade |
| Edition Size | Each Mask is Hand Made by a local Master Ghanaian Artisan |
| Height | 15 inches |
| Length | 6 inches |
| Medium | Sese Wood |
| Signed | Unsigned |
| SKU | 100568 |
| Width | 3.2 inches |
Gordon Adu
Gordon Adu, a self-taught artist born in 1974, transformed economic adversity into an opportunity to hone his inherent wood carving talents. With guidance from his older brother, Gordon quickly advanced in crafting and finishing wooden art. Eventually, he established his own workshop in his home city, becoming a mentor to aspiring artists, including family members and tertiary students. His success has allowed him to provide for his family, build a house, and contribute to the preservation of traditional wood carving. Gordon's journey is a testament to resilience, passion, and the power of art to inspire and transform lives.
Most in stock items ship in 0 to 5 business depending upon the shipping method selected during checkout. Large framed artwork requires an additional 1 to 5 days of processing time to allow for framing. All orders over $250 ship signature required.  Pre-Orders, identified by a "Reserve Now" checkout button, can take 3 to 14 business days to process and ship.  If there is an issue with your order we will notify you with 1 to 2 business days. For additional information please visit our: Shipping Policy